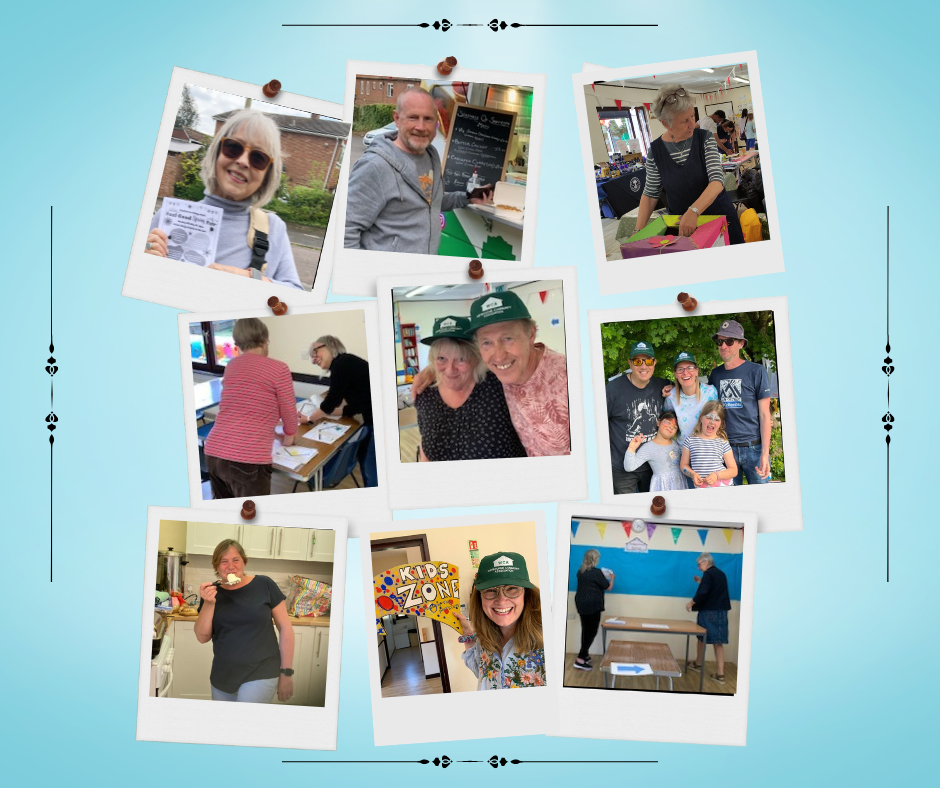 Annual General Meeting!
All residents of Weybourne are welcome to attend the Weybourne Community Association's Annual General Meeting (AGM) at 8pm on Thursday 24th November. Refreshments will be available!
Please come and show support for your Village Hall! For further information contact Beverley Downes (Treasurer) 07976371252 or Richard Freeman (Secretary) 07503939839.
The Weybourne Community Association is a Charity set up to manage the Village Hall for the benefit of all residents in Weybourne. We rely on your support to maintain the Hall at its present high standard, while we offer a wide variety of activities and access to private hire. If you are interested in helping out please contact us using the telephone numbers above or come along on the night. We'd love to see you.
The meeting will be at the Village Hall – 67 Weybourne Village Hall, Weybourne Rd, Farnham GU9 9EL.

Feel Good Spring Fair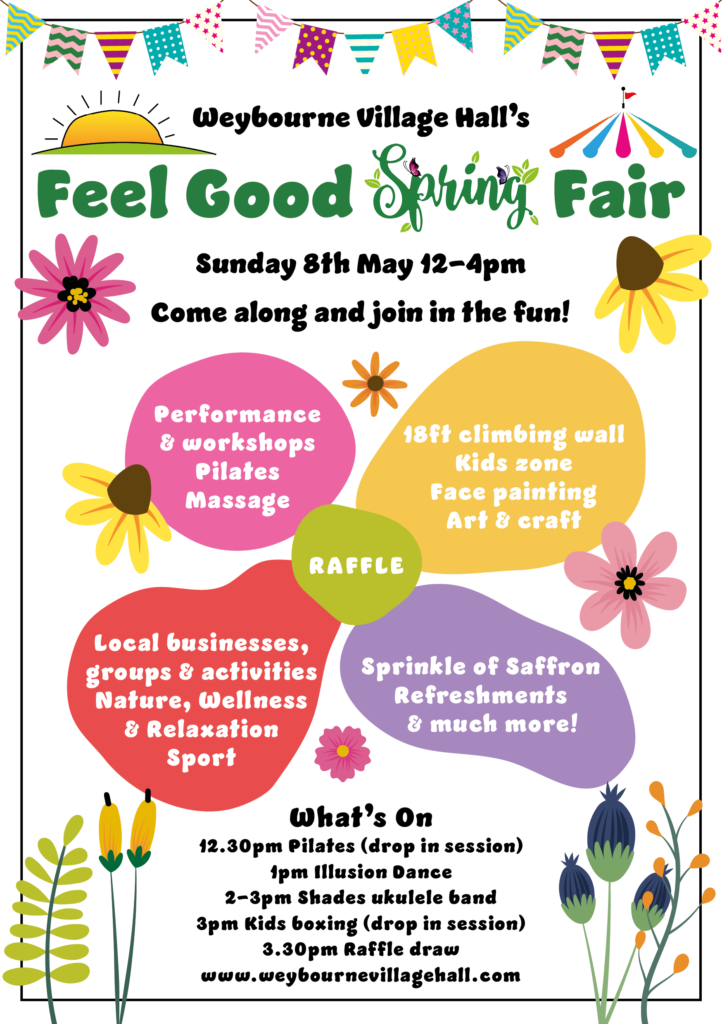 FEEL GOOD SPRING FAIR
SUNDAY MAY 8th 12noon-4pm

We're so excited the Feel Good Spring Fair is not far away now!

Come along on the day for live music & dance, art & pilates workshops, a kids zone, health & wellbeing activities, plant sale, food & drink and a lot more! Look out for the 18ft climbing wall!

The fair will bring together local activity groups and businesses with our community to get a taste of what's happening in and around Weyboune – and enjoy a nice afternoon in the sunshine!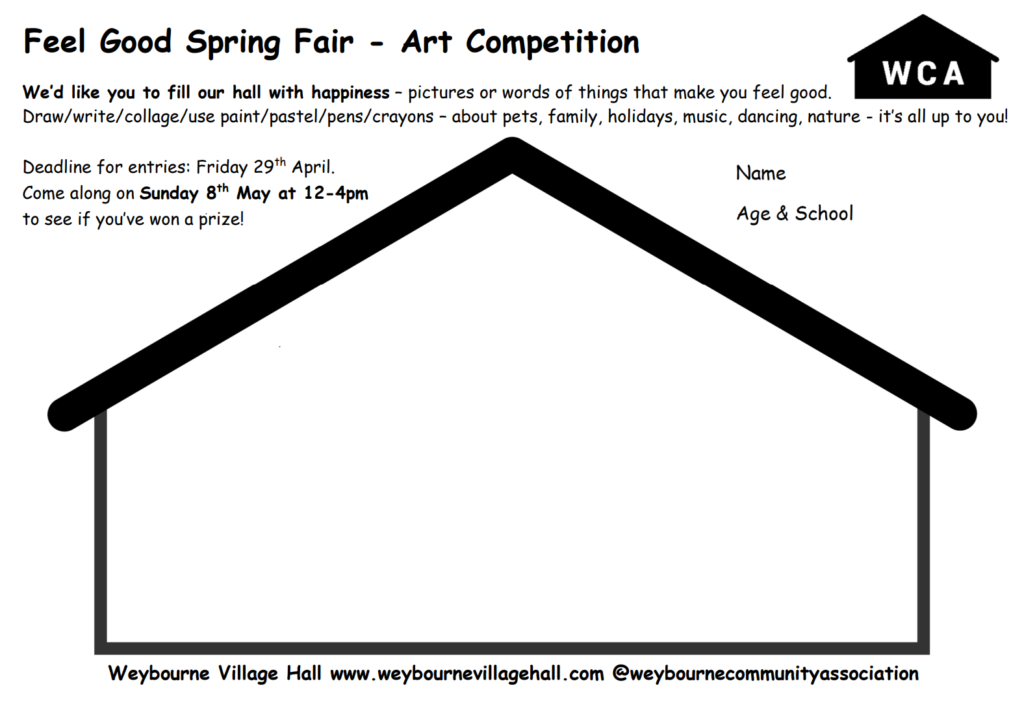 ART COMPETITION!
The art competition has now closed for new entries, but do come along on Sunday 8th May 12-4pm to see all the beautiful pictures in the Feel Good Gallery.